CLEAN AND PACKAGE SERVICE
After your big day we can take care of your gown and help preserve it for many years to come. We can clean and package your gown in tissue paper and box it carefully. It will then be kept safe until you decide to take it out and relive all of those special memories. Please call 01622 678424 for more information.
EXCLUSIVE GOWNS
In addition to the gowns shown on our website, we stock exclusive ready to wear gowns with prices starting at £450. If you have little time to order or a smaller budget to work with, these gowns would be perfect for you. To view any of these and see if they are the one for you, just book an appointment.
PAYMENT PLANS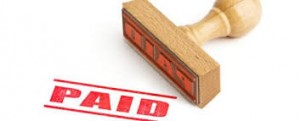 There are several options available to you with regards to the payment of your gown. We understand that everyone has a budget and that you may not always have the necessary funds available on the day that you fall in love with your gown. After an initial payment of 50% on your chosen gown, the remaining balance can be paid in a number of ways. To discuss this in confidence please call our Bridal department on 01622 678424.