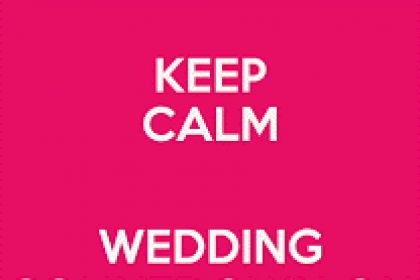 Have you got your dress?
We normally say to brides to leave at least a year to get your dress, that being said we can do quick turn arounds.  However with brides ordering in December and looking at April/May delivery…. You may want to get your orders in before Christmas.
Why does it take so long?
Bridal dresses can be extremely detailed with exquisite craftmanship, which is most certainly true of our designers.  With that in mind the dress needs ample time to be made in your size.
Don't forget about alterations!
When your dress arrives we will be seeing you for your alterations.  Unless you are very lucky most dresses will need a nip and a tuck to get perfect.  So we like to build in contingency for these so you are as relaxed as possible on the lead up to your wedding.  You will have two fittings with our extremely experienced in house alterations team.
It sounds like I have left it too late…. What now!
Never fear we are here to be your fairy Godmothers where possible.  We try to keep a selection of stock and ready to wear.  Whilst you are not getting a brand new dress with an extremely limited amount of time.  You will be able to get a dress at a lower price,  We try and keep a variety of sizes, but there is an element of luck involved in finding something off the peg, so it is preferable to leave yourself more time.
Sounds like I need to book in ??
Call us now on 01622 678 424
Email shop@perfectionbridalmaidstone.co.uk
Please also be aware our final day before Christmas is 19 December !
So 2019 brides book now and lets find you your dream dress!